Closing the gap through Sorenson Impact Center Executive Education Programs
OVERVIEW
Founded in 2013, the Sorenson Impact Center has established itself as a thought-leader working at the nexus of the impact investing and policy innovation space. As part of our work to further the praxis of identifying and scaling high-quality and evidence-based programs that drive impact capital to places and communities most in need, we offer unparalleled executive education sessions for a range of leaders across spectrum of industries. Our data science and impact executive education programs provide customized curriculum to meet clients where they are to work together to achieve measurement-focused change.
Our three curriculum focus areas are Data & Science Measurement, Impact Investing, and Policy Innovation. Read about each area below.
Data Science & Measurement
We design trainings in data management, impact measurement, performance metrics, and innovative financing. We focus on listening to the needs of our partners and collaborating to provide first-class workshops and corporate trainings. We work with governments, nonprofits, and foundations to produce and track outcomes, maximize taxpayer dollars, measure your input and track your impact. Become empowered to ensure that the promise of success matches the reality of implementation.
Impact Investing
Many financial advisors are not prepared with the knowledge or the delivery skills to engage clients about impact investing. The Sorenson Impact Center and our partners are launching an initiative that will be:
geared toward intermediaries and financial advisors,

tailored to financial advisors' perspectives and practice, and

focused on increasing the breadth of participation and depth of understanding of impact investing.
Policy Innovation
Our cutting-edge policy programs delve into the biggest problems facing vulnerable populations: homelessness, recidivism, workforce development, public health, and early childhood education. Taught by Sorenson staff, business school faculty, and sector leaders, participants learn effective policymaking tools and analytic frameworks to strengthen their skills as policy leaders.
We'll enhance your understanding of and relationship to major players, analyze the operations and goals of U.S. policy leaders and governing institutions, and explore current challenges and opportunities in your sector.
Develop a theory of impact that guides an organization's measurement strategy

Improving program quality and outcomes;

Align research-based practices with client needs;

Develop stakeholder communications strategies for outcome-based service delivery; and

Understand the most common interests and questions of impact investors, ranging from measures of financial return to measurable impact.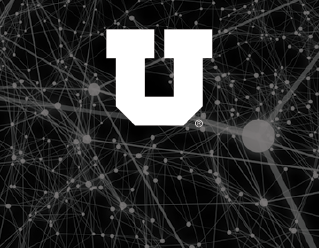 Courses held on campus at the University of Utah.
Custom-designed programs for organizations.
Coming soon: Available wherever you are through online learning platforms and courses.
Early Childhood Innovation Lab
In 2017 we designed and created a one-week, on-site executive lab that aims to educate, explore, and disseminate innovative practices for early childhood education service providers. This lab equips nonprofit leaders with the knowledge and skills to drive innovation, entrepreneurship, and evidence-based actions. It infuses entrepreneurial skills and innovative approaches into participants' organizations through a cohort model framework with pre- and post-conference support.